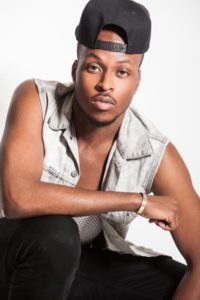 Kendrick Clevor King is a 25 year old that teaches various styles like Performance, Jazz Funk, and Hip Hop. Kendrick is most known as the 'Trap Daddy' for teaching 'Trap Moves' and has since been a growing trend in the dance industry. Kendrick started dancing at a young age, he said that he always danced in front of his family at all family gatherings. He graduated from Cleveland School of Arts as a music/vocal major but started in commercial dance training in LA 6 years ago.
Kendrick said that he had too many favorite dance memories but the one that sticks out the most was when he skipped his high school graduation to perform in a musical production called "Bubbling Brown Sugar". Kendrick has the lead role in the major production did not want anyone else playing it. He chose to perform and said that it was one of the best decisions he had made. His family came to the show and his friends surprised him at the end of the show with his diploma. He said that it felt like a dream and the memory would always get him emotional.
His favorite song that always makes him dance is Future by Commas, he said that the song always gets him hyped up and dance. He said that he is naturally shy but dance empowers him and makes him more confident and keeps him striving for more opportunities. Dance has also taught him patience, he said that more than just doing cool dance steps, its patience and hard work that gets you good at dance.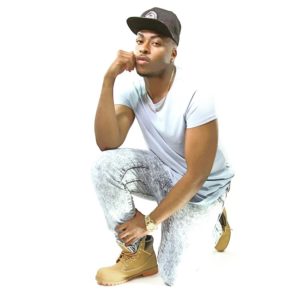 Kendrick says that his inspiration for dancing was Beyonce. He says that he has looked up to her for as long as he can remember, he told us that he remembers telling his mom "Just watch. I'm going to be a star, I'm going to be bigger than Beyonce one day!". But his biggest inspiration throughout his journey was his family. He said he would not know where he'll be if it was not for his family. His said that his family inspires him and keeps him going.
He knew that he would open his own facility to give back to the community but when he moved to LA, he realized that the community needed more diversity and that was when he decided to create his own monthly dance showcase called 'Friday Night RAW'. The show inspired him to get his own facility because he needed a place to host the Friday Night RAW showcase, that was when he opened Studio 216.
Kendrick says that music affects him in a way that he cannot describe, he said that he cannot imagine his life without music. Backflips, for Kendrick, are one of the hardest moves to learn. He said the he had attempted to learn multiple times but has not have the best luck with it. He does not have a favorite dance trend but love all the dance challenges that shows up in social media and encourages people to dance. Prayers are his pre-performance rituals, he talks to himself to get ready for his performances, reminding himself that he can do anything he puts his mind to.
When he choreographs his dance moves, he lets the music play and then lets the moves flow. He said that he works great under pressure but he gets more creative when he is relaxed. Kendrick says that the most important lesson he can teach in dance is to always remain as a student. "You can never learn too much, and there is always something new to learn. No matter where you're at in your journey, always remain humble and be willing to learn new things!"